Recipe
No-knead bread – glebe kitchen
There's a super popular NY Times article by Mark Bittman about Jim Lahey's unkneaded bread. I looked at it, saw the pictures and thought I'd give it a try.
The beauty of this recipe is that it teaches the benefit of longer fermentation. This unkneaded bread takes about 24 hours to make. Time is a wonderful thing when making bread. Complexity happens. Depth of flavor results.
The NY Times recipe, as written, is a bit vague. And a bit dangerous. The video shows you throwing raw dough into a hot Dutch oven.
There are also holes in the recipe. You need to read the reviews to understand what's really going on. Here is the recipe for unkneaded bread with the benefit of interwoven reviews.
First, measuring flour by volume is wrong at best. Bakers work by weight. I don't know what the obsession with volume is, but if you're going to make bread or pizza dough, weigh your ingredients. Maybe the professionals can stick their finger in the dough and know it's right. I can't.
Second, understand that the test is a function of time and temperature. The hotter the room, the faster things happen.
The recipe, as written, is for a room of about 70F and an initial test of 12 to 18 hours. The real way to know how you do it is to observe the bubbles that form on the surface of the mass. Bubbles means it's good to go.
Thirdly, throwing dough in a Dutch 500F oven is crazy. I do the second test with parchment under the dough.
When it's time to bake, I pick the dough by the parchment and carefully drop it into the Dutch oven. Cover it and put it in the oven that goes. Sure.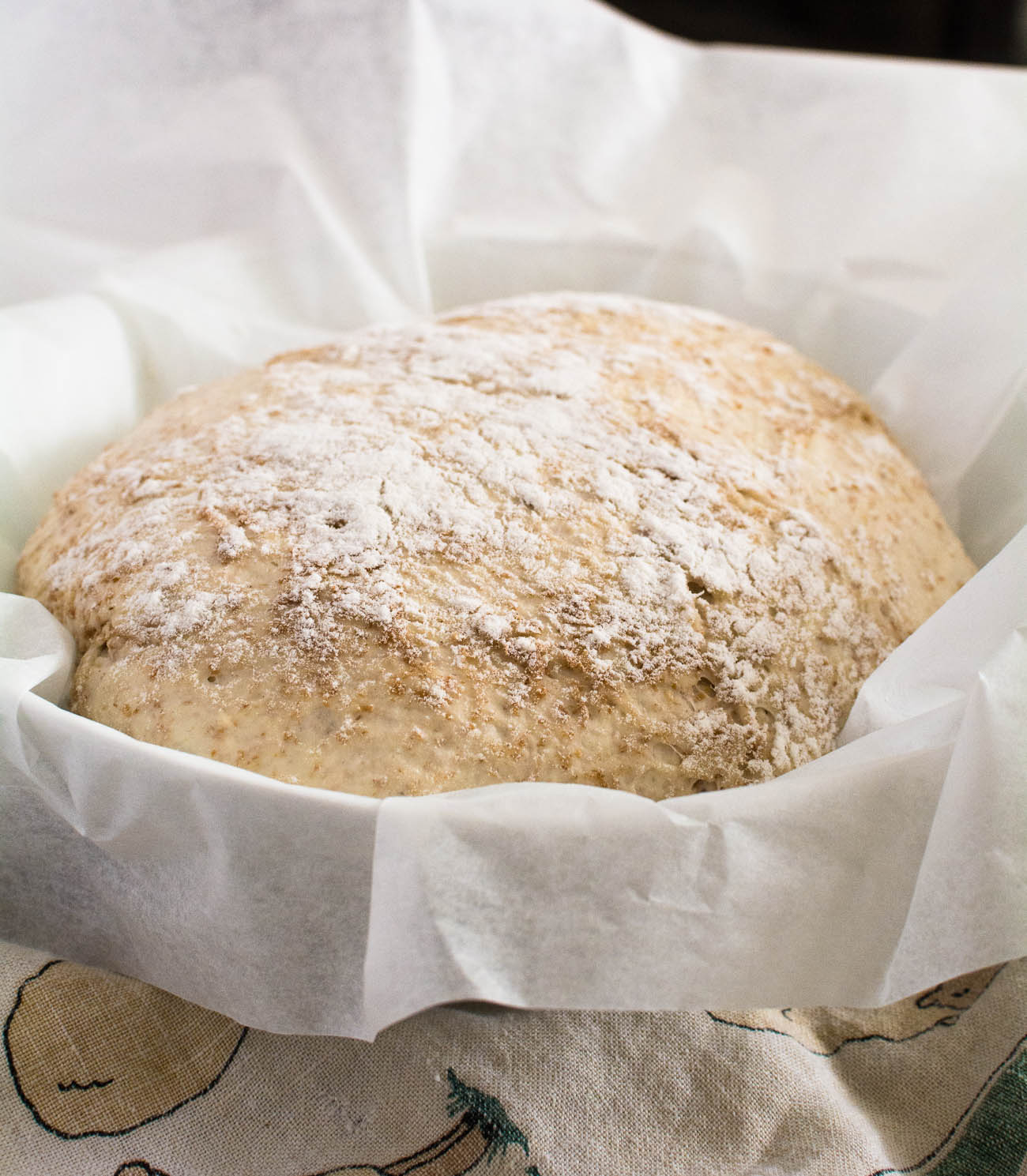 They don't explain why the Dutch oven is important. Professional bread baking ovens maintain high humidity in your ovens. Inject steam in fact.
Thomas Keller suggests heating metal chains in the oven and spraying them with water to recreate this. Modern thermostats don't like that, so I don't recommend it.
The Dutch oven acts as a moisture trap. The steam that escapes from the mass humidifies the interior of the mass. This allows the bread to rise before the crust settles.
And they don't talk about the temperature of the bread. Bread is made around 205-210F. You can't tell it by looking at it. He hits everything at the bottom and hears the sound that the theory makes that I don't understand at all.
This makes a good loaf of bread. It's not the best I've ever done and certainly not the best I've ever had, but pretty good for the little work it takes. It's a great introduction to bread making, once a few small gaps are filled.
If you must bake by volume, the recipe can be found here https://cooking.nytimes.com/recipes/11376-no-knead-bread